Upcoming Spay / Neuter Events
Thursday, May 21 Ashland City-The Church of Christ at Scottsboro (space available for cats).
Tuesday, June 9 in Pegram through the Pet Community Center mobile transport. Spay available for dogs and cats. Call 615.829.8984 to reserve your space.
NASHVILLE HUMANE'S ROVER SERVICE OFFERING A SPECIAL ON ALTERATION OF PITBULLS DURING APRIL- "A PITTIE FOR A NICKLE" THROUGH MAY. If you own a Pitbull and need it altered, please call Rover to make an appointment (615.352.1010) Every Monday in May they are offering an amazing deal on spay/neuter for your "bully" at their location on Oceola Avenue in Nashville. You must make a reservation through CCAAF-615.829.8984
Number of Animals Spayed / Neutered
575
2014
Our 2015 spay-neuter's to date: 81 dogs, 129 cats and 70 feral cats!
---
Need Help With A Free Roaming Cat Colony?
BISSELL's Partners for Pets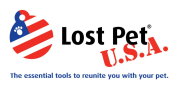 Cheatham County Animal Awareness Foundation is proud to be Partner for Pets! BISSELL and LostPetUSA.net have teamed up to help organizations like ours raise money, and now you can help too!
Number of Dogs & Cats Rescued This Year
Dogs Rescued Year To Date in 2015 ....93